Oxford, Ohio has as a long history of being a charming college town. Our unique brick roads, our old buildings home to apartments with lovely woodwork around bay windows, and our inviting uptown park complete with a stage, fountains, a retired cannon and cement animals. Oxford is home to Miami University, and all that has to offer paired with the benefits of small town tight knit relationships and simple ways of living.
A few years ago I made a social media post about my disappointment in how inaccessible some businesses in Oxford are to those with mobility issues, particularly wheelchair users.
In the time since I made that post, those businesses have not changed at all, but our family has changed a lot. We are more confident in our role as advocates for our child and in his ability to live a fulfilled life. I no longer allow inaccessible spaces to ruin my day, but I do know that I can't let it slide when simple failures can be addressed by business owners and policy makers.
I spent a muggy Sunday morning walking around uptown Oxford and taking notes on how each business falls short, and what they could do to become more accessible to wheelchair users.
According to the National Institute of Health (NIH) their are 2.7 Million Americans who use wheelchairs. This number is expected to rise exponentially as our population of Baby Boomers age along with increasing longevity.
I could spend hours telling you all the economic reasons that businesses should make themselves accessible to wheelchair users but when it comes down to it, it's just common sense. When you make your business available to more people, you get more business.
My observations of each business where focused on the front entry, not the interior of the business. This is the one time you should judge a book by its cover. If you can't get through the front door, nothing else really matters. I looked for steps, threshold heights, door width, signage for options for wheelchair users (such as a rear entry or access to an elevator), and a power door button.
Of the eighty-one businesses that I saw there are only two locations that a power wheelchair user could enter completely independently. Let that sink in, only two. Bank of America at 32 East High Street and The Elms Hotel at 75 S Main street.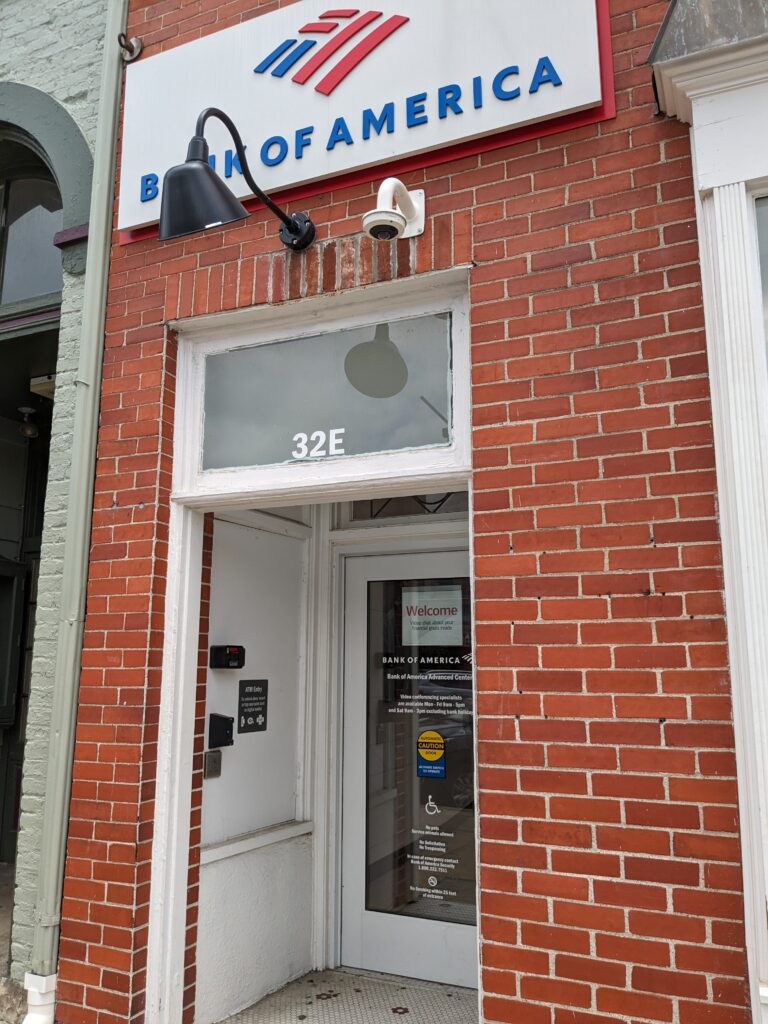 Bank of America has a small incline into it's entry, a very small threshold, enough width for easy passing of a wheelchair and amazingly enough a working automatic door with button low enough for use! This is great and a model of how easy it can be to make it happen. More exciting still, this is an old building, further proof that it can be done!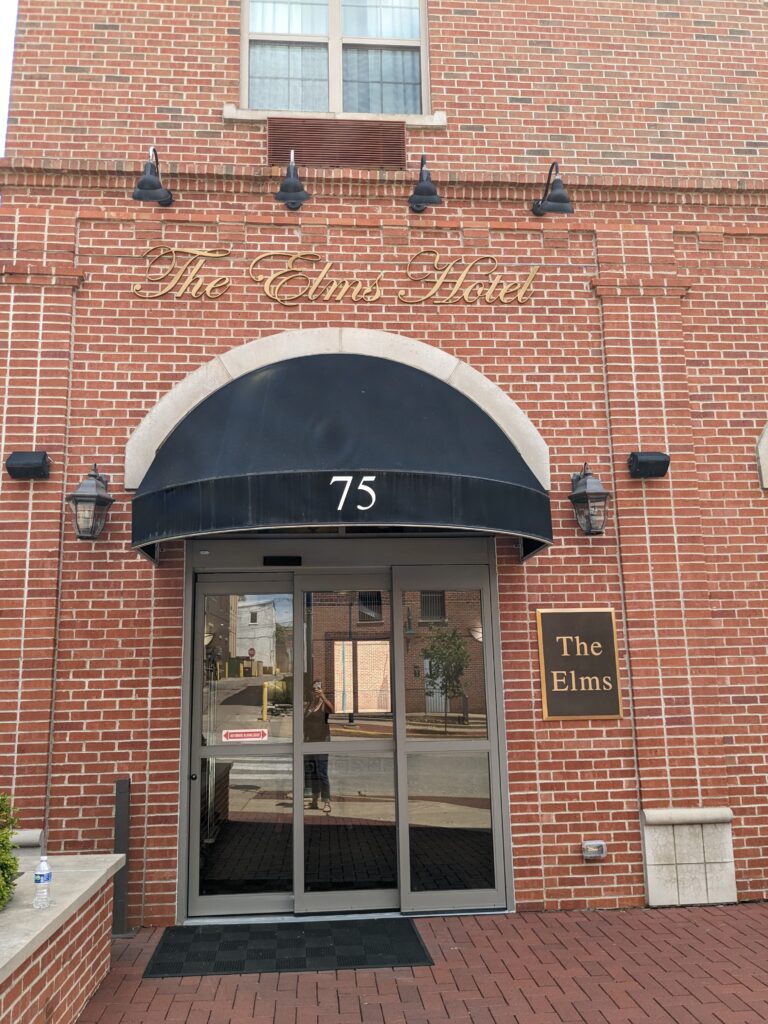 The next group of businesses have a flat entry with no or very low door threshold but are less accessible due to no automatic entry button. When the door has to be opened by someone else it takes away a level of independence, especially when the door is very heavy. Oxford has many businesses that fit this level of accessibility.
A few businesses in town have thresholds that are a bit too large and too hard for a wheelchair to navigate. The difference of a few inches could make a space completely inaccessible. You're Fired, Faded Traditions, Wild Berry and Smoke Time could do better by creating a small ramp.
The next group are the businesses that have problem solved their location by adding either a rear entry or an elevator in a different location. I appreciate the effort made to find a way to make a place accessible but I also remind people that rear entries make wheelchair users feel like second class citizens and add extra work and navigating in order to get inside. Imagine it's cold outside but you have to go around the building to get to an elevator, only to find it requires a pass code, and then to find the elevator is broken. Steinkellar, Oxford Community Arts Center, Mac and Joe's and Left Field Tavern fit this level of accessibility. The importance of signs to alert users of another available entry is just as important as having the entry.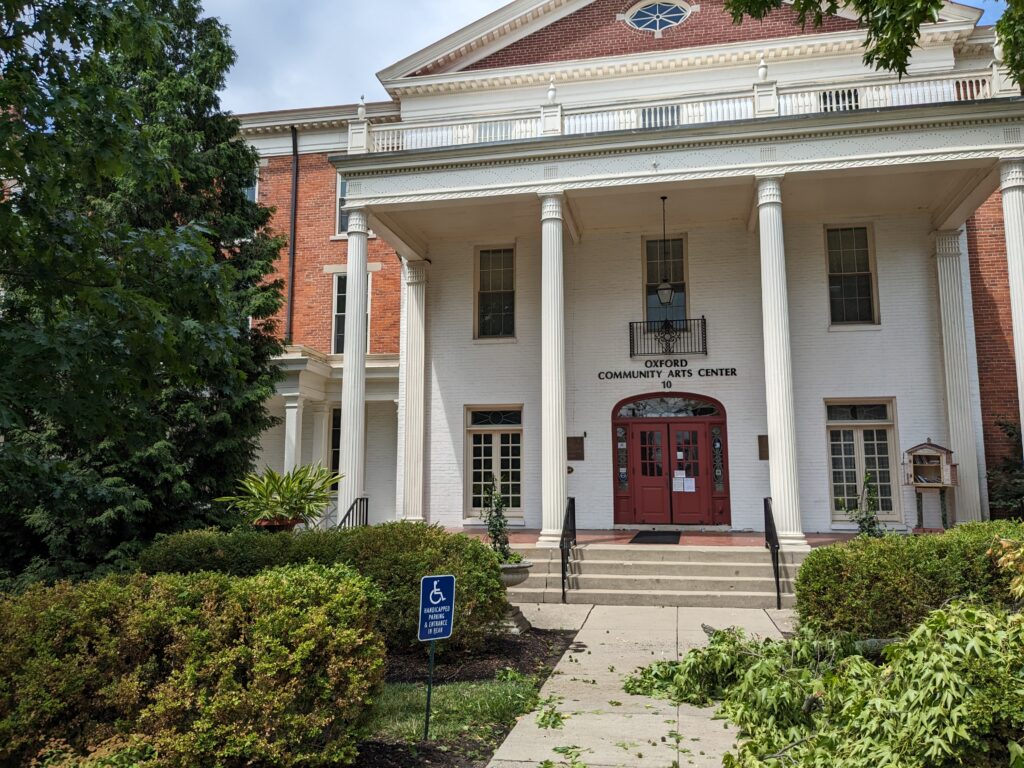 The final list are the businesses that are completely inaccessible to someone who uses a wheelchair or who can't navigate steps. They completely lose business because of a simple set of stairs. They absolutely must do better. Oxford Chamber of Commerce, Uptown Tattoo, Tobacco and Vape,Top Deck, Vertigo, The Den, Oxford Flower and Gifts, Salon Signature, CJ's, Subway, Oxford Originals, Bar 1868, Chuan/Panda Garden, Rittgers Attorney and Vape 27.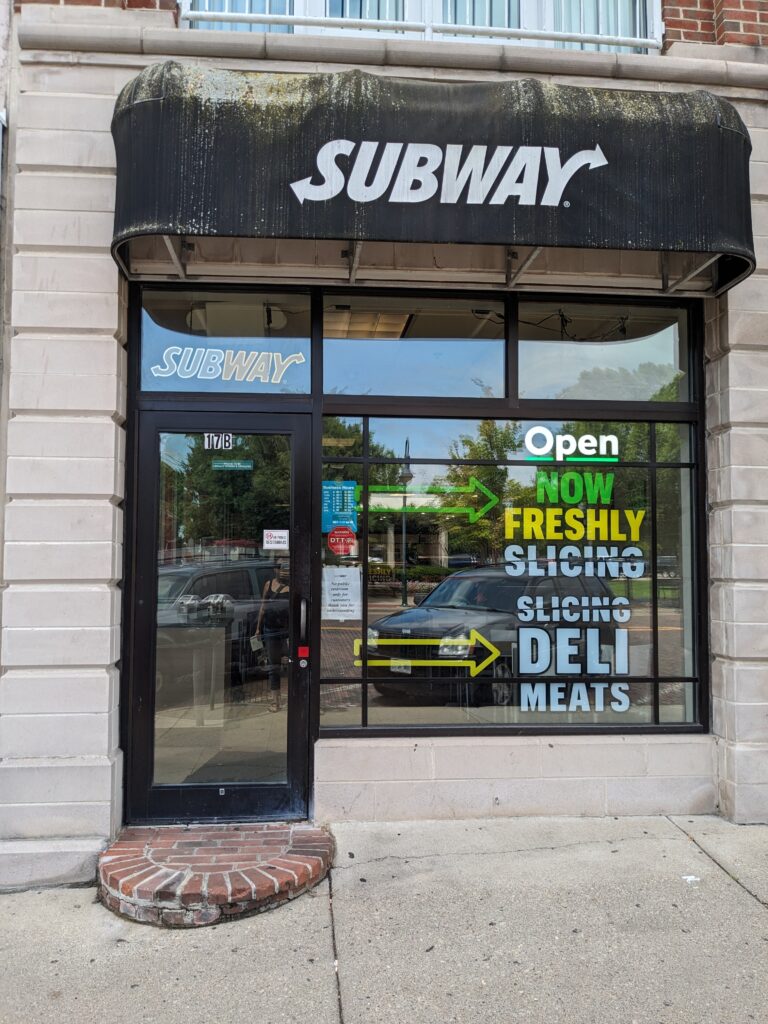 I am beyond grateful for the Americans with Disability Act and what is has meant for people with disabilities. We need to be better as a culture at finding ways of meeting the needs of everyone. My goal with this blog post is the focus on the good, and I hope that we can improve the areas in which we are failing. It starts local and Oxford can do better. I challenge you, when you go to your favorite restaurant or shop, please look around and if you see a barrier please call it out to the business. When we know better, we do better.
Share this page